This content is from another website - Click
here
to view on original site.
Archbishop Francis Leo had the opportunity to enjoy a recent visit to St. Bernard's Residence, a senior's home in North York with a unique history and legacy.
Not many senior's residences can boast the history of lovely St. Bernard's Residence. Originally the summer home of a wealthy Toronto family in the early 20th century, the home was eventually donated to the Missionary Sisters of the Precious Blood in the '50s.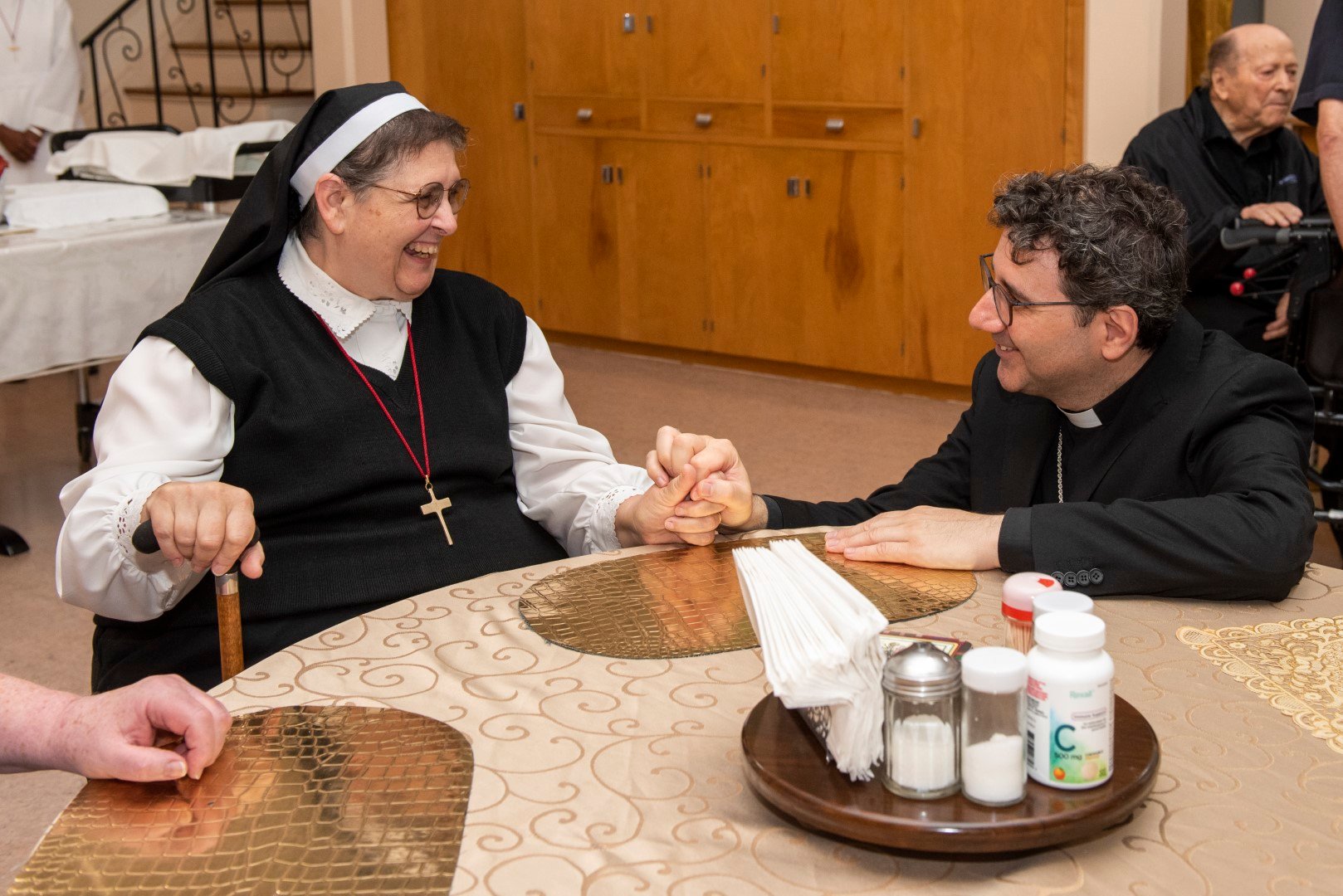 The Sisters converted the home into a convalescent hospital until it was restored into a retirement home in 2000. Sitting on 19 acres of beautiful green space in the heart of North York, next to the Don River and lush Canadian forest, the location of the home is both rare and inviting. St. Bernard's Residence is also one of the only senior residences in Toronto and the GTA to offer Catholic Mass and adoration.
The sisters, and all of the staff work hard to make living at St. Bernard's Residence a welcoming and warm experience for every resident. The St. Bernard's Residence is operated and guided by Christian principles. The sisters strive to provide a safe welcoming home for people of all faiths, respecting the dignity of each individual and supporting them physically, intellectually, spiritually and emotionally to live up to their own maximum potential in their senior years.
Founded in South Africa in 1885, the Missionary Sisters of the Precious Blood are active all over the world. Driven by an evangelical calling, and the undying dedication to helping those in need, the sisters work to provide care and the messages of Jesus Christ wherever they go.
During his recent visit, Archbishop Leo had the joy of celebrating Mass for the residents as well as having the opportunity to meet and greet many of those who call St. Bernard's their home.
To learn more about St. Bernard's Residence, you can visit their website here.
We give thanks for the Missionary Sisters of the Precious Blood and all those who care for and support the St. Bernard's community.
---
Additional Photos